Anne Richard and HEY! modern art & pop culture : a woman with a starving curiosity
Amongst those who promote art today, there are exceptional people who achieve great things. But sometimes they have come very close to not being able to achieve anything. Anne Richard is in this category. Her quest ? Wonder for her own happiness and the happiness of all…
Anne Richard of HEY! modern art & pop culture, publisher and curator
Anne Richard is best known as a publisher and curator. In 2010, she founded with her partner Julien, the concept "HEY! modern art & pop culture": a unique concept that covers a bilingual French-English art magazine, art exhibitions and live shows.
From the start, HEY! has been committed to promoting pop culture, outsider and outsider art by focusing on new talent from around the world. The magazine highlights artists from all continents who talk about their careers and their work, with beautiful photos of their creations.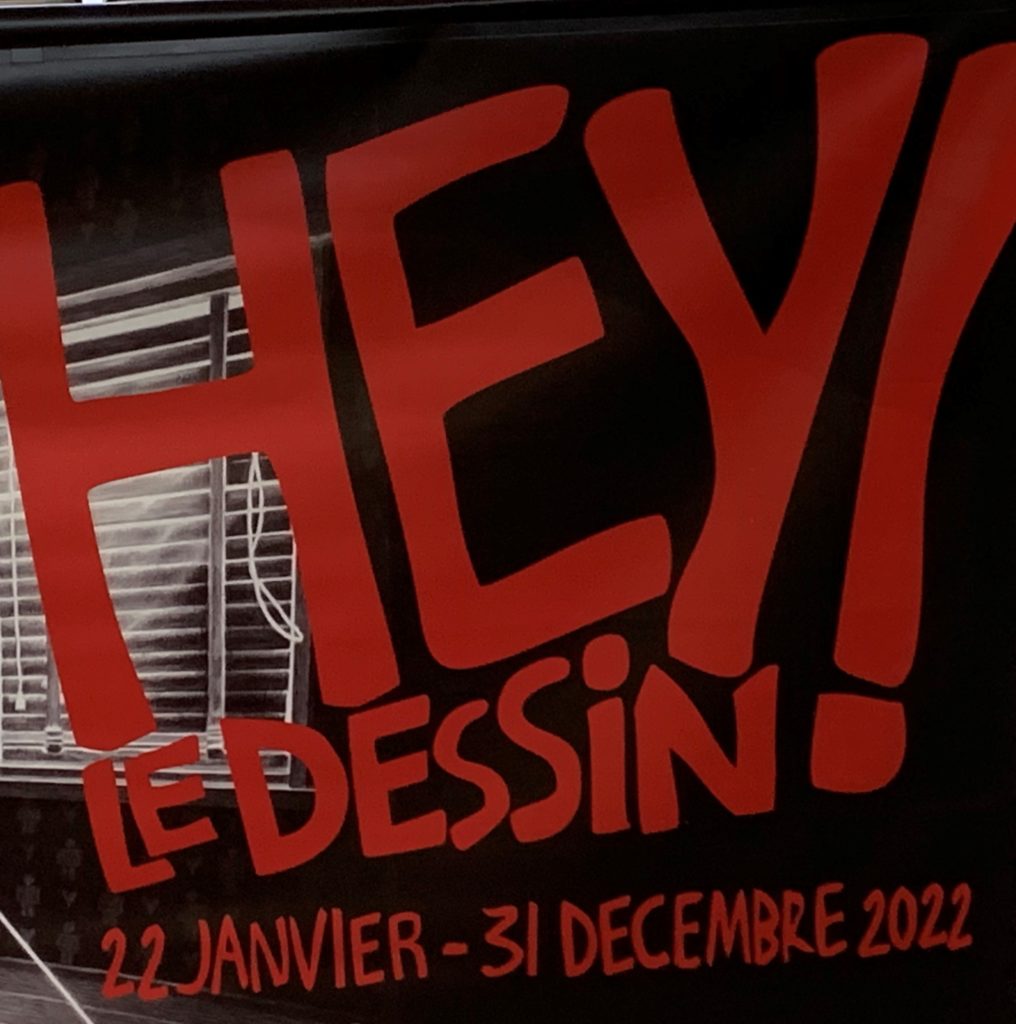 Successful exhibitions in France and abroad
This is the case of "Tatoueurs, tatoués" presented in 2014 at the Musée du quai Branly which attracted more than 750,000 visitors in France and is currently on an international tour until 2026.
Today, Anne presents "HEY! le dessin" at the Halle Saint-Pierre in Paris from 22 January 2022 to 31 December 2022. A very beautiful exhibition that allows us to discover many talented artists from the international alternative art scene.
But what is less known about Anne Richard is her incredible career.
A huge shock in front of the world artistic noise
Anne Richard comes from a very modest family, half French and half Vietnamese. Due to family problems, she left her family at the age of 14.
"From the age of 14 to 22, life was very complicated and difficult. At that age, it was a huge shock to discover the artistic noise of the world.
Driven by a "hungry curiosity", Anne discovered outsider art as a self-taught artist, which she now claims loud and clear: "For me, there is no greater path than that of self-taught. This is also the soul of HEY!
If Anne has developed as a self-taught artist, the artists she is interested in are also self-taught or have chosen to create as self-taught artists, forgetting their schools. 
Happiness, a furiously revolutionary idea 
Anne never forgets that it is the "wonder" of art that has allowed her to survive and find happiness. For her, it is clear, art is not a way to generate happiness, it is THE way!
This vital gift that Anne was able to benefit from, she seeks to pass it on in turn. This is her mission on earth. "We don't all have the same goal on this planet. My goal is clear, it is happiness and the happiness of people. I feel I was born to generate that through art.
Anne smiles at those who consider the pursuit of happiness to be old-fashioned or mawkish "for me, happiness is totally topical, it is even furiously revolutionary."
HEY! leads the art activism
As you can see, since she was 14, Anne has lived for art and through art. But this does not prevent her from looking the harshness of the world in the face. However, she has decided to carry out actions (her work) that can generate well-being for others through art:
"This is my militant action. Art creates dialogue, so it is the first medicine. Art is all powerful.
I am alive thanks to art. So every day, I try to discharge this immense debt of gratitude.
[monsterinsights_popular_posts_inline]