First exhibition of the gallery artistes actuels
7 artists of the faded or eroded matter at Cinko Paris, spring 2023: returns in images
Artists in the exhibition :
In 2007, the "Apallec collection" was discovered, 400 collages made between 1918 and 1934 by René Apallec [1898-1968].
The collages of René Apallec and the story of his life are in fact two pieces of the same work, that of the contemporary collagist Hervé Laplace.
In 2015 he exhibited his collages at the Royal Albert Memorial Museum alongside works by Otto Dix, George Grosz and contemporary artists. He has also exhibited at the Collage Museum in San Francisco. For the first time, he agrees to exhibit in Paris.
Driftwood, eroded by water and stone from nowhere and everywhere, form tender, serious and sometimes flabbergasted characters.
His works are in the collections of international museums (Brazil, Slovenia, Russia, Romania and Serbia).
In France, he is present in several museums: Museum of Modern Art of Paris, Pompidou Center and Museum of the Halle Saint-Pierre.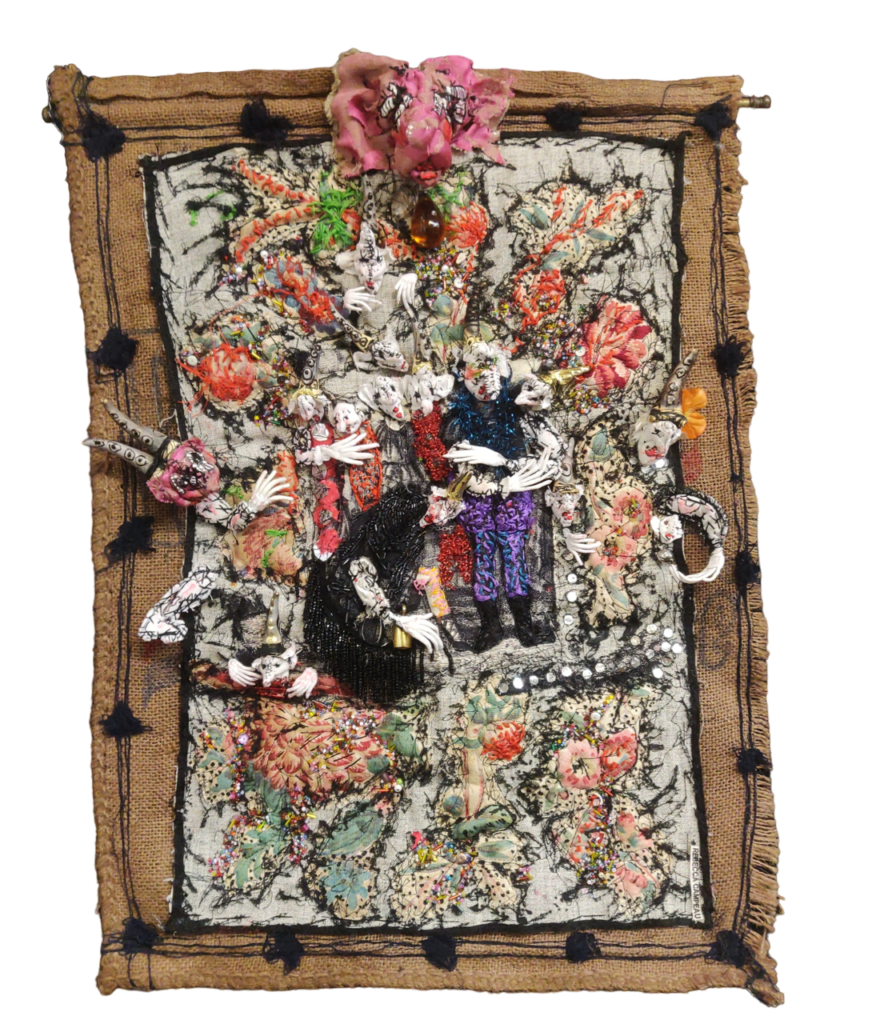 Materials and objects abound on his canvases with scenes overflowing with characters painted, glued, sewn or sculpted in fabrics.
Her work is part of the collections of national museums in France (Cérès Franco Museum, Montpellier Museum of Art Brut…) and abroad (Tokyo, Bogota, Cyprus…).
She received the Jean Anouilh Prize in 2019, the Taylor Prize in 2020, the Artension Prize in 2022 at the Salon Figuration critique.
Architect, he develops in parallel a singular artistic activity.
He paints strong and expressive works on canvas or on old papers, books or envelopes. He associates painting, collages and writing. Often, he offers his works in old frames that he hunts at flea markets.
He is present in many private collections in France and abroad.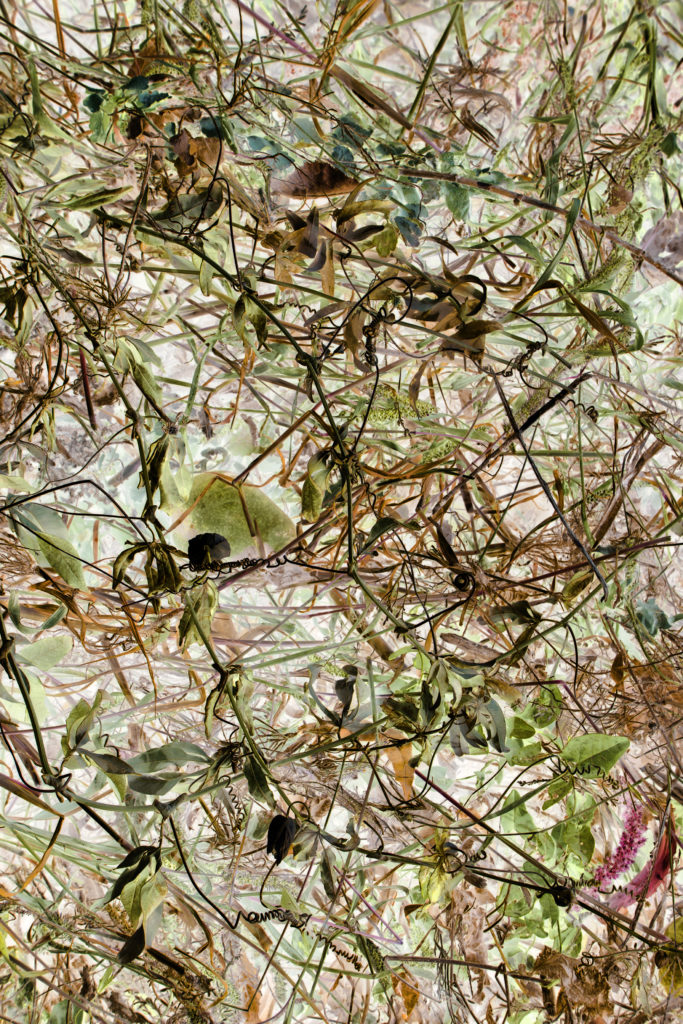 Rachel Levy - photographer
She captures the beauty of life in all its states, from seed to compost.
She is known for her portraits of wilted flowers in minimalist settings.
She has exhibited in London and in France in prestigious places such as the Jardin des Tuileries, the Château de La-Roche-Guyon, the Musée de la Parfumerie in Grasse…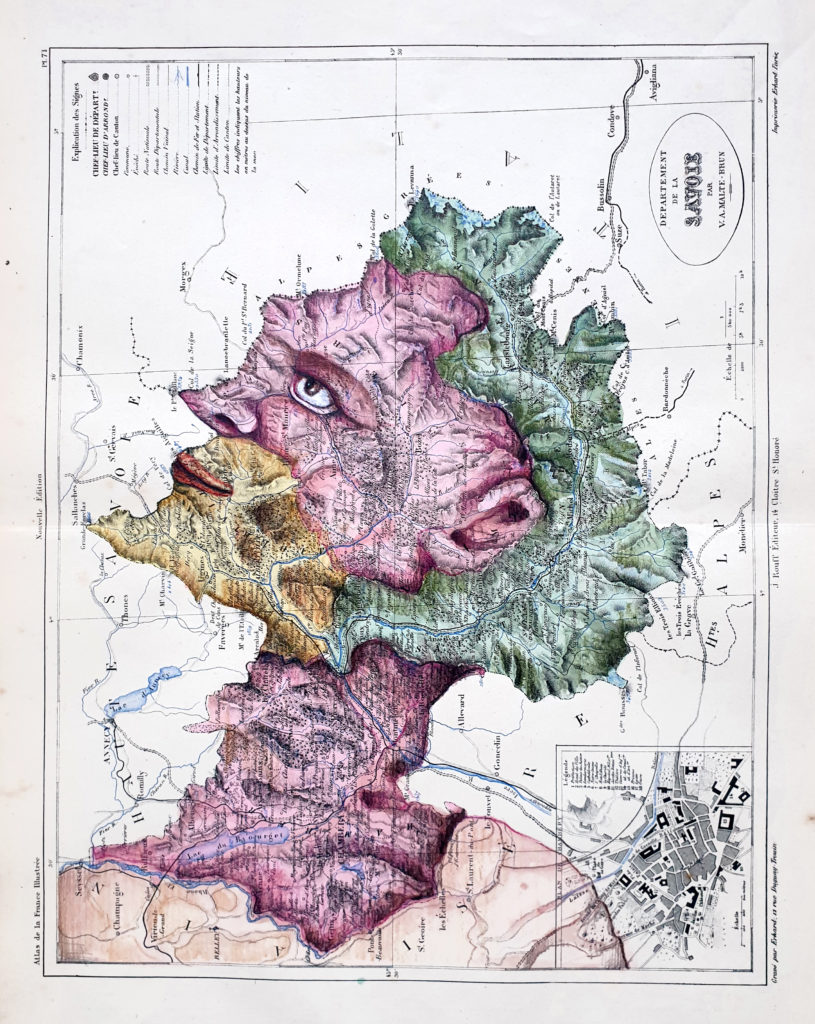 Marcoleptique - draftsman and painter
Old media (books, maps, anatomical plates) are transformed into striking works with satirical messages.
Under his brush of watercolor, ink or paint appear characters of the human comedy forming a new geography and singular stories.
Since 2017, he exhibits very regularly in France, Switzerland and Germany.
Alain Signori - painter and sculptor of scrap metal
Draughtsman and painter, he also works with scrap metal, wood and old paper.
From his finds, salvaged scrap materials, rusty iron, corrugated sheets, he creates scenes of life in bas-reliefs, poetic full of softness, tenderness and humor.
He has also illustrated books for children. He exhibits in France, Switzerland and Germany. The Halle St Pierre has presented his work since 2014.
Interested but unable to visit us?
Do not hesitate to ask for the list of available works via our contact form above