Marc Bourlier, artist who works with eroded matter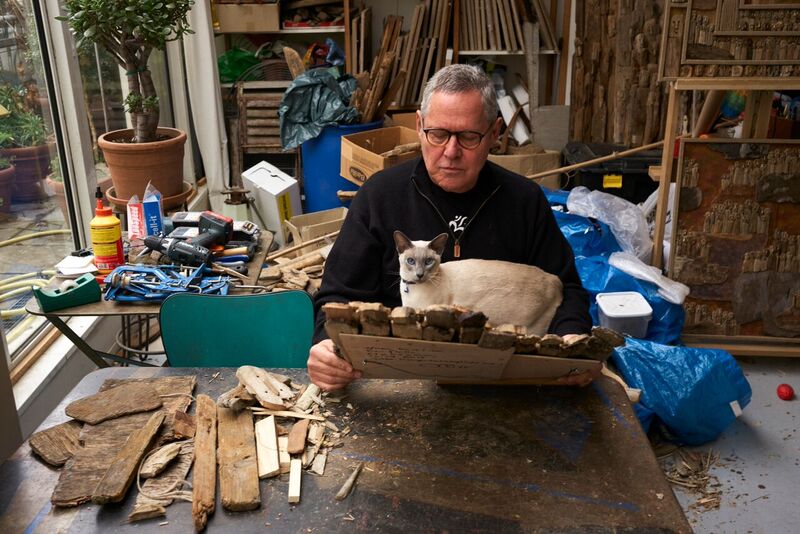 Marc Bourlier has lived in Africa, South America and India. He creates works from driftwood that comes from nowhere and everywhere. 
These woods are sanded, sculpted by water and stone.
Marc Bourlier can be found in major museums
The artist is internationally recognised:
He has exhibited in the USA, Norway, Luxembourg, England, Serbia, Slovenia, Romania, Russia, China and Singapore. His works have been included in the collections of the Salvador de Bahia Museum of Modern Art in Brazil, the Trebjine Museum in Slovenia, the Pern Museum in Russia, the Iasi Museum in Romania and the Jagodina Museum in Serbia.
In France, he is represented in several museums: Musée d'Art Moderne de Paris, Centre Pompidou and Musée de la Halle Saint-Pierre.
In 1973, he joined the Cité Internationale des Arts in Paris. For 10 years, he exhibited in Iris Clert's gallery and participated in a one-man show at the FIAC in the Grand Palais in Paris in 1983 and 1985. 
Since the death of Iris Clerts, he regularly exhibits at the Béatrice Soulié gallery in Marseille, as well as at the Génie des Modestes under the curatorship of the Halle Saint-Pierre.
Sculpture and also drawing
During the spring 2020 lockdown, the artist created a series of drawings featuring a multitude of faces or characters. Each plate is entitled with the number of the day of the confinement. 
Recognised as a reference in the French Singular art scene, it is included in "L'imagier singulier de François Jauvion".