Photographer Rachel Levy's artistic career began in the United States, where she trained as a photographer for fashion, advertising and magazines.
After a first start in a small Parisian gallery, her portraits of faded flowers blossomed in London.
Since then, Rachel Levy has captured the beauty of plants in all their states, from seed to compost.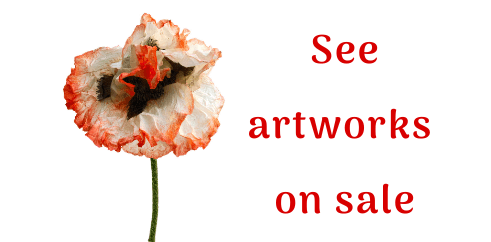 Trans-Atlantic germination of an artist
In 1974, Rachel Levy was 17 years old. She left to study in California in the United States. Enrolled at the San Francisco Art Institute, she first decided to study painting. Among her options, she "takes" photography to complete her schedule. After a year, her choice for photography became obvious. After graduation, she worked in New York as a fashion photographer, then for large photo labs.
When she returned to France in 1984, Rachel Levy worked as a freelance photographer for major magazine titles.
The absolute eye of the photographer
As some musicians have an absolute ear, Rachel has an absolute eye for color: she sees the right colors and detects with precision the percentages of primary colors on photo prints.
At the same time, she develops an artistic creation linked to her passion for flowers: portraits of flowers, sober and elegant, with a minimalist staging. In the 2000s, the arrival of digital image banks shook up the profession of photographer and iconographer. Rachel then definitively turned to art photography.
The blossoming of a photographer who portrays the living
Rachel Levy captures the beauty of living things in all their states: from seed to compost, with portraits of decaying flowers, botanical portraits, herbariums, and recently with focus on simple plant anatomies.
She explores the question of beauty which is both a universal mystery and the result of cultural subjectivity.
" Pictorial power is silent " 
According to the philosopher Martin Heidegger "beauty is a mode of hatching of the truth" because "when the truth is implemented, beauty appears" (Martin Heidegger, in "The roads that lead nowhere" published in 1949)
Thus, Rachel Levy's photography reveals and brings out the truth of beauty. Life and its bad weather take care of putting its marks on living beings. These marks reveal the truth of their history and bear witness to their innermost being. In minimalist settings, Rachel Levy creates portraits of plants that are sober and elegant to show the beauty of nature: seed, germination, blossoming, flowering and maturity of plants.
Who influenced Rachel Levy ?
Botanical plates in the Carl Linneaus style
First, Rachel Levy evokes Carl Linneaus [1707-1778], the Swedish naturalist who invented the taxonomy of life (nomenclature and binomial naming system).
Rachel's photographs are like botanical plates from the Kew Garden in suburban London, but staggered plates with flowers at the end.
Wild and lush garden scenes in the Lucian Freud style
Next, Rachel Levy highlights the importance of the pictorial power of Lucian Freud [1922-2011], a British painter and printmaker of German origin, grandson of Sigmund Freud. Rachel admires Lucian Freud whom she considers the Rembrandt of the 20th century. His paintings of garden scenes, taken from his window in London, have marked Rachel Levy: for her, this type of small spontaneous garden, both simple and lush, is the quintessence of the garden.In her Compost series, Rachel Levy suggests the abundance and light, without showing the black decomposition that will be the food of the renewal of plant life.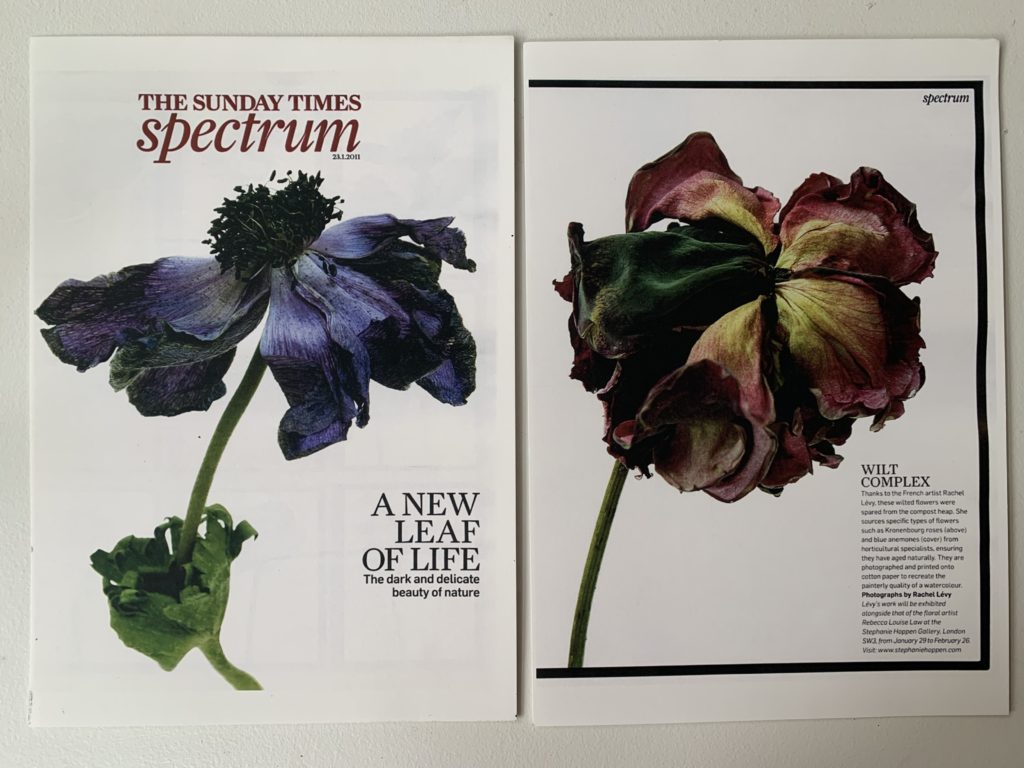 Her work is constantly evolving. She has successively presented singular thematic series: Faded Flowers 2007-2013; Botanical series 2013-2016 Plants and Insects 2016-2017; Fertile in 2018; Black and White Herbarium 2020-2021 and Simple Bodies since 2021.
Today, Rachel Levy's floral photographs can be found in numerous collections around the world.
She has regular solo exhibitions, such as in 2017 at the Jardin des Tuileries, in 2019 at the Château de La Roche Guyon with "Fertile", in June 22 in Montrouge and in October-November 2022 in Rouen.
Artistes Actuels met her in her studio and was proud to present her artworks from March 23 to April 1, 2023  in Paris with her and six other artists.
[monsterinsights_popular_posts_inline]