Patricorel is a Beninese artist born in 1990. He has exhibited in Togo, Benin and France. He recently made a collaboration with Mr Eazi, a Nigerian star singer. He is represented by the Agama gallery (Toulouse) which has been promoting his work since 2018. Many international collectors are interested in his work and have acquired his works, including the writer and former Christie's expert, Pierre Amrouche. Armelle Malvoisin noticed him as an artist to follow in the new Beninese scene, with a focus in Beaux-Arts magazine (March 2022). Artistes Actuels met him in his studio in Cotonou.
Art is not a profession !
As a child, Patricorel devoured the comic books that his older sister brought home. This is how his taste for art began. After his baccalaureate, he tried to go to an art school but his father considered that "art is not a profession". So he enrolled in history in Cotonou while continuing to create.
In his third year, he opted for art history which allowed him to better understand African and Western art. He discovered the works of Jean-Michel Basquiat, to whom he felt very close.  After his master's degree, he definitely took the path of artistic creation. The student Aureil Patrick Bessan becomes the artist Patricorel.
Finding your own artistic path
The young artist then went through a difficult period in which he made his living creating small decorative objects. In 2014, he was on the verge of giving up, but the prospect of leaving behind years of effort pushed him to hang on and continue his quest for artistic singularity.
" In art history, we saw the particularities of each artist and that's how I understood that an artist must have his artistic signature. " 
Art as a political weapon
Patricorel uses art as a political weapon: "There are many people who experience things but cannot express them, I do it through my art. Patricorel's characters have no colour. "Judging on the basis of colour is a mistake. We are all the same.
Thus, through a series of powerful works, Patricorel points the finger at the social networks that lock people up, at the migrants who lose their lives (series "les morts anonymes"), at the children who are slaves or at the marine animals decimated by the plague of plastic bags.  
Patricorel likes to create during the night
Patricorel works in a small workshop in the suburbs of Cotonou. Although the comfort is spartan, the artist feels good there. " My studio is a good place to create. I'm alone there and that allows me to work well."
But it is most often at night that Patricorel creates. " At night, the city is quiet and I can work faster."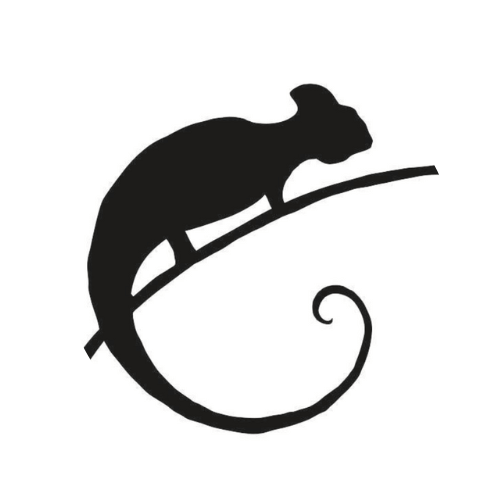 The Agama gallery was created in 2011 by Guénaël Fassier. It specialises in ancient African art as well as contemporary art, with a particular focus on contemporary African creation.
In collaboration with the AF gallery in Lomé (Togo), Guénaël Fassier has exhibited artists such as Alphonse Sallah and Camille Tété Azankpo (Togo), Gert Chesi (Togo – Austria) as well as local artists from the Toulouse basin (Pavan, Manu Frigerio). 
Since 2018, the Agama gallery has been promoting Patricorel's work. It devoted a solo exhibition to him in April 2022, which met with great success, crowned with numerous sales.
Since November 2022, it has been collaborating with Artistes Actuels to present the work of this talented artist.
From the Kingdom of Dahomey to contemporary Benin
Patricorel, a political artist, is proud of the return to Benin of the treasures of the Kingdom of Dahomey, returned by France. 
Return of Abomey works to Benin
He has visited the " Art of Benin " exhibition at the Palais de la Marina in Cotonou many times.
The 26 recently returned royal treasures are on display alongside works by contemporary artists from the country.
The enthusiasm of the Beninese for this exhibition, which gives them back their pride, is exceptional. All generations queue up for hours. Sometimes people come from far away in their families and in traditional dress.
  Paricorel tells us about it with emotion :
" Some have said that Benin would be unable to conserve these works. For my part, I believe that Benin's politicians have the capacity to take care of them so that they remain in time "  
His tormented and dishevelled characters with tragic destinies are displayed on his canvases or on recycled materials. 
If the settings or landscapes of Patricorel's works are sometimes very colourful, his characters have no defined colour: they are universal because they are x-rayed beyond the film of skin.
It is a mistake to judge humans by the colour of their skin, we are all the same!
[monsterinsights_popular_posts_inline]